As a multinational market leader in the manufacture and supply of defense sealing systems, with more than 30 years of industry experience, MOFLON provides the best sealing solutions needed in the defense sector.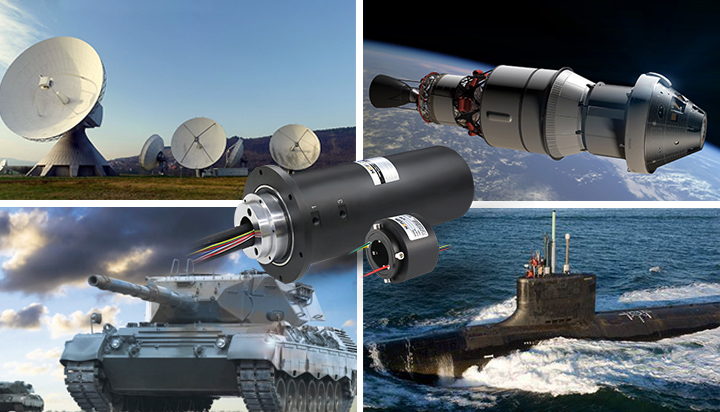 MOFLON slip rings can be used in land combat and transportation vehicles, military crafts, spacecraft, satellites, Navy jets, and submarines. Our sealing solutions have demonstrated proven performance in various systems like radar cooling systems, aeronautical controls, actuation, landing gears, brakes, fuel controls, motors, and airframes.
In this guide, we shall learn about slip rings solutions for the defense industry, radar cooling systems, land combat and transportation vehicles, and defense manufacturing and testing.
MOFLON manufacturers and supplies fluid sealing products, which are reliable and durable, essential in the modern high-tech defense and military uses.
Contents
Chapter 1: Overview of the Defense Sealing Products
Chapter 2: Radar Cooling Systems
Chapter 3: Land Combat and Transportation Vehicles
Chapter 4: Manufacturing & Testing of MOFLON Slip Rings
Chapter 1
Overview of Defense Sealing Systems
With the betterment of various economies, science, and technology, the use of fluid sealing products has become more common in the defense industry. Modern defense machinery require 360-degree spinning and power or signal conduction in some major systems.
The defense sector requires robust sealing systems, reliable, and highly compatible. They deserve high-tech sealing products which can resist corrosion, variegated pressure, and extreme temperatures.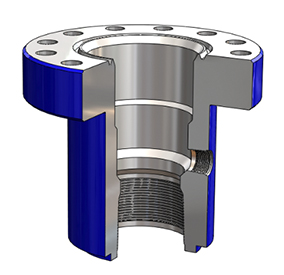 MOFLON slip rings are designed to withstand corrosive chemicals like jet fuels and solvents. Besides, we ensure that our products have elastomer temperatures of up to 320C, have reliable seal temperatures of up to 1,093C, have superior frequency oscillations, are weightless, are not vulnerable to fire and explosions, and can be applied in numerous systems like dynamic, stationary, and rotating systems.
Manufacturers of slip ring products have to keep inventing to meet the needs of the evolving defense market. Military aircraft are likely to sacrifice size for speed and onboard computer for the sake of making the radar obsolete, incorporating jets, pilots, and ground management.
Modern generation aircraft engines facilitate continuous flights of more 18 hours. The need for safety, comfort, and durability is likely to increase. Defense market analysts also anticipate for structured, cost-effective, and constant upgrading of earlier composites for better fuel consumption and weight loss. The defense sector is also scaling towards strengthened globalization of clients, production, and supply.
The defense sector demands a variety of sealing products for various uses. Integral seals link the elastomer to plastic retainers and thin metals, enabling intricate sealing geometry and simplicity of assembly. On the other hand, faster seals offer fixed sealing for the bolts and screws. Dynamic seals bring low duty cycle while metal seals are needed for mission essential uses.
Metallic seals and gaskets are available in various base metal sets to achieve high temperature and vacuum, minimal extractable and broad chemical resistance abilities. MOFLON seals are created for rotary uses. They are supplied as single, dual, and triple sealing lip designs facilitating extensive temperature variations, super speed ability, and resistance to corrosiveness.
Customized seals are available in practically endless designs. They can assume engineered elastomeric models, either inserted or homogeneous, for various uses. Backup slip rings are designed to solve seal extrusion issues.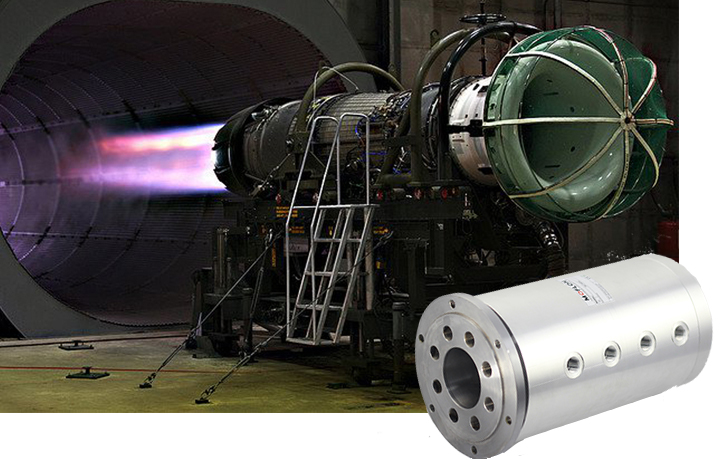 Spring animated seals are essential when elastomeric seals are unable to attain the frictional, pressure, temperature and fluid resistance standards. They are applied in rods, rotary, and in sealing applications. Ultra-temperature metal seals bring super-effectiveness and condensed emissions and are designed to be used in combustion chambers, energy turbines, and compressors.
Chapter 2
Radar Cooling Systems
MOFLON's defense cooling products support maximum durability for air jets, marine jets, ground-based, moving or stationary-site military and surveillance radar components.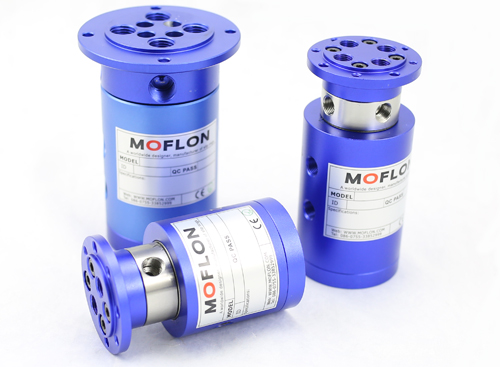 The modern high-tech defense innovations and high energy specifications in electronic systems have initiated an increasing need for super-flow and effective radar cooling systems. Our rotary unions offer reliable, effective, and field-established technology, which meets the standards for land, water, and air-based military and surveillance radar cooling systems.
The MOFLON slip rings for radar cooling systems are calculated to achieve the precise standards necessary to work in all sorts of defense uses. Our products decrease radar cooling systems' lifetime expenses while taking full advantage of their life span.
Based on your project, we can customize rotary unions to achieve flow, temperature, and speed standards steadfastly.
Chapter 3
Land Combat & Transportation Vehicles
Military land combat and carriers use slip rings in numerous systems and models- automatic steel, stampings, plastics, and paperboards. MOFLON slip rings are applied in automobile processes that demand cooling, lubrication, and hydraulics.
Complex metals systems from the engine component to the transmission system need transmission devices for deep drilling empowered by through-spindle coolants. Carburetors, gears, and valve stem parts need flexible processing centres.
MOFLON slip rings go through comprehensive design authentication and life-testing to provide stability and efficiency for purposes of demanding and standard volume specifications of various military program.
Chapter 4
Manufacturing & Testing of MOFLON Slip Rings
Slip rings are electromechanical machines which facilitate the transfer of power and signals from static to moving systems. These devices can be applied in all electromechanical systems which require spinning while transferring power and electrical signals.
MOFLON Technologies is the number one designer and producer of both standard and custom-made rotary joints and slip rings worldwide. Based in Shenzhen China, MOFLON has more than 30 years of experience in the fluid sealing industry.

Current Slip Rings for the Defense Industry
MOFLON has invented lightweight slip rings with big bores to offer cooling services for many applications in defense air jets. The modern uncrewed autonomous air jets serve the defense sector and provide extra surveillance for marine vessels accompanied by refuelling solutions for small air jets.
MOFLON has also invented a sizeable two-passage slip ring, which facilitates cooling of gun systems in military, marine vessels. The cooling process is necessary during high-capacity continuous firing.
Standard & Customized Slip Rings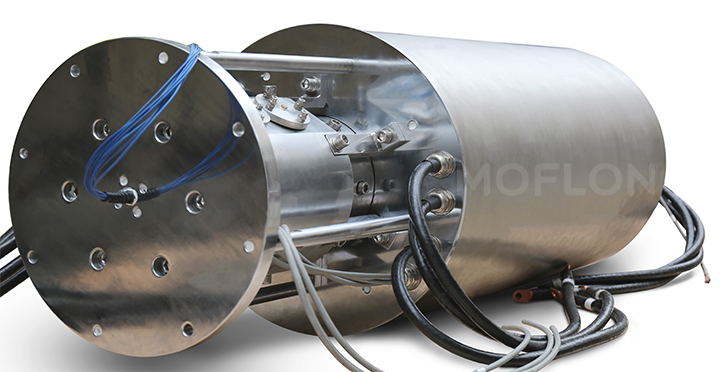 Since MOFLON deals with various industries worldwide, we provide customized products for specific needs and modifications of traditional designs. With more than 1,200 unique slip rings to date, MOFLON continues to expand and shape the fluid sealing sector in the process. Our exclusive slip ring models provide numerous solutions like mechanical seals and hydrostatic seals, apart from the basic single and multiple passage rings.
With options in size, material component, weight, and uses, our slip rings provide tailored solutions for all requirements. Our swivel joints have many seal and passage channels made of different materials like aluminium and Hastelloy.
Why Choose MOFLON
Products: MOFLON offers a wide variety of sealing products with an extensive collection of materials meant for several uses, with specialist endorsements for sensitive markets and uses.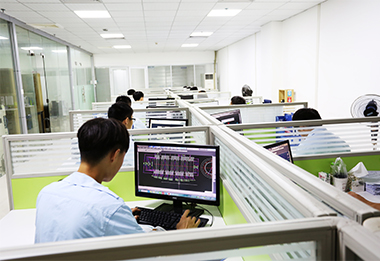 Designing: Our application engineers are highly talented and skilled in seal manufacturing and material endorsements. MOFLON provides complete manufacturing service, from inquiry and product geometry to equipment selection for large scale manufacturing and efficiency testing and evaluation.
Quality: MOFLON is ISO9001 certified to design and manufacturer sealing products; hence, our products can be trusted for sensitive applications, like in the defense industry.
Our experienced engineering workforce applies established designs, technical excellence, and substantial commitment to unceasing development to invent both standard and customized slip rings, which are manufactured, tested, and certified for defense activities. We acknowledge defense machinery demand the crucial in product design, verification, and testing.
Chapter 5
Conclusion
The international defense market sealing solutions, which moves the modern sector is more dependable and highly designed than ever.
Military air jets, naval vessels, land combat, and transportation vehicles require high-tech slip rings, which can withstand high temperatures, varying pressures, and corrosive fluids. Luckily, MOFLON sealing solutions meet the high standards, and we are focused to provide weightless, metallic, low friction, and durable products.
Make your order with us today, and you will realize the value of your money!
Remember the drop your questions concerning the defense topic in the comment section below.