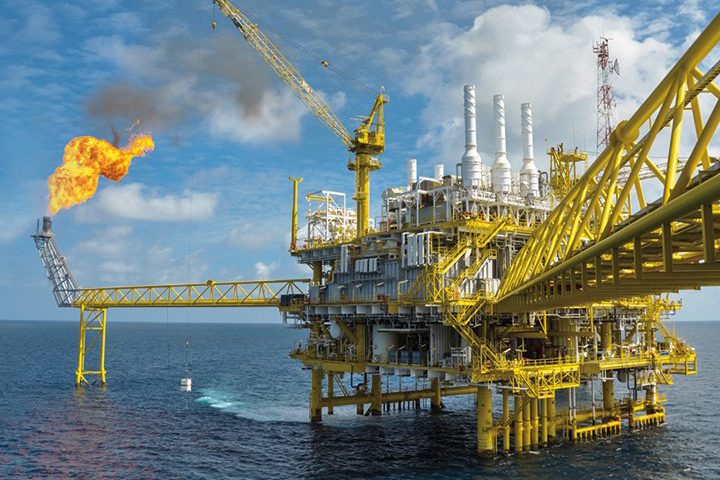 Seals are the primary parts of oil and gas equipment. Spinning devices, like pumps, compressors, valves, and flanges, must be reliably sealed. MOFLON offers a comprehensive slip ring collection, long-term industry experience, and in-depth knowledge of the oil and gas processes.
This guide discusses slip rings for the oil and gas industry, large hose reels, fracking and drilling trucks, drilling equipment, onshore and offshore processes.
Contents
Chapter 1: Slip Rings for Oil & Gas
Chapter 3: Fracking & Drilling Trucks
Chapter 5: Onshore & Offshore Processes
Chapter 1
Slip Rings for the Oil & Gas Industry
The swelling demand for hydrocarbons is continuously compelling oil and gas companies to discover and exploit fresh downhole reserves, which usually entails withstanding harsh downhole conditions. Some of these conditions include high pressure and high temperatures (HPHT) that condense the technologies and devices used to mine these reservoirs.
HPHT activities have been classified into three classes. Class 2 comprises wells containing the pressure of 20,000 psi and temperatures of almost 400 0F as illustrated in the diagram below, and a significant percentage of them either are currently available or are future undertakings in North Sea, Africa, parts of Asia, and China.
The modern oil and gas firms are focussed in solving major issues encountered during the creation and exploitation of such reserves, and leading machine producers and service firms are betting on planned inventions to solve such problems.
a)Manufacturing Reliable Slip Rings for HPHT Uses
To certify that downhole reserves are secure and durable, research and development of innovative plastic substances- which can bear up with challenging conditions- has been given priority. Nevertheless, the task of testing HPHT equipment is quite complicated and time-consuming; it can run for several months to years.
Oil & Gas sealing solutions have been labelled as a big concern regarding the reliability of safe slip rings and valves in HPHT settings. A study carried out by Oil, and Gas iQ found out that 57,000 industry participants strongly feel that sealing products are the dominant technology gap trailed by testing and safety concerns.
From the above diagram, elastomeric materials hit their confines and can cause explosions if not controlled in time. The best alternative to elastomer slip rings is thermoplastic slip rings because they contain better chemical and heat resistance, and lack quick gas decompression performances.
To solve these current industry problems and better serve our clients, MOFLON Technologies has produced and tested unique thermoplastic slip rings to be used in engineering processes on spring-energized processes.
Several designs for thermoplastic materials, primarily PTFE materials (A-H as illustrated below) projected as seal covers, have tested with isostatic pressures of 30,000 psi at temperatures of 482 0F. The major pressure-resistant sealing part of a slip ring is the seal jacket, which comprises of a non-corrosive metal coil.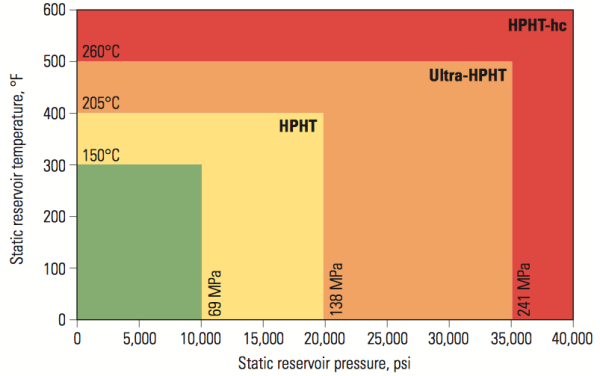 Additionally, the test pressure for the majority of our onshore slip rings often apply safety elements of 1.5. Our test results failed to show any significant alterations on the material tensile strength, implying that the development of mechanical aspects cannot be projected on such grades throughout the slip ring's lifespan.
Because back up seals often inhibit extrusion from the seal cover content at HPHT, MOFLON employs a new testing process to establish the performance of 16 different ratings of back-up slip ring materials. These seals comprise of various compositions or similar compositions like that of the covers since their primary role is to prevent the movement of content via the extrusion gap.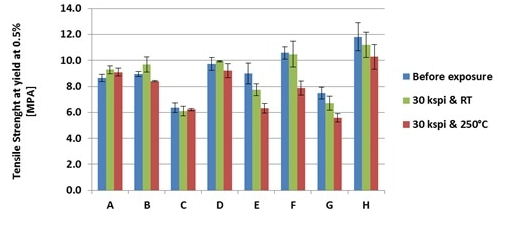 i)Unmatched Experience
MOFLON Technologies has been designing and manufacturing sealing products for over 30 years. Grounded on this unrivaled experience, we have innovated an outstanding variety of slip rings and rotary unions. Most of them are proprietary and categorically designed to withstand odd conditions encountered during onshore and offshore activities.
The technological prospect of the oil and gas sector is rapidly evolving. As miners go for deeper reservoirs and processes become more aggressive, the operating conditions for slip rings stand out to be more challenging. MOFLON has prioritized research and development efforts to solve these issues through continuous progress which comply with many rigid industry standards.
ii)High Efficiency
One of the main objectives of MOFLON Technologies is to make oil and gas processes easier. By teaming up with us, we can hasten time to market, enhance the performance of available applications and prolong maintenance periods. All these give rise to less downtime and better outcomes.
Having involved in numerous projects all over the world, we doubtless know the best slip ring for you. And if at all we don't, we have adequate engineering resources and personnel to produce customized seals that meet all your needs.
We employ Finite Element Analysis (FEA) methods to rapidly advance from the design stage to real slip rings applying practical skills.
iii)Global but Local
Invention is the main ingredient of all this. MOFLON slip rings offer high efficiency and general profitability to users since we are determined to solve sealing issues with the use of pioneering techniques.
Our activities run on a 24-hour economy, meaning our international logistics team can swiftly satisfy your needs. Besides, we have put up emergency measures to decrease distraction even in unexpected maintenance circumstances.
Chapter 2
Large Hose Reels
MOFLON manufactures fluid sealing products for large hose reel uses designed to offer functional elasticity for both offshore and onshore uses. Our unique rotary unions match well with large hose reels enabling consistent winding of hose and apparatus.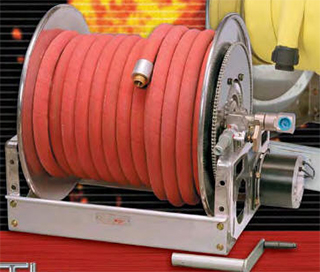 Recommended for pressures of more than 20,000 psi, MOFLON's rotary unions offer hydraulic, pneumatic, and chemical support to large hose reels. We manufacture standard and customized slip rings and rotary unions with a diversity of options for both single and compound flow channels, pressures, and fluid and electrical incorporation.
a)Merging Roles Saves time, Expenses, and Improves Quality
Nearly all heavy machinery in construction, Oil & Gas, and agriculture depend heavily on hydraulics. It is also good to note that many of these equipment employ moving systems, which demand the transfer of hydraulic fluids from stationary to moving parts.
MOFLON rotary joints serve this role well by acting as slip rings for hydraulics. However, rotary joints do not transfer electrical power or signals; hence, manufacturers produce separate hydraulic rotary joints and electric slip rings.
When slip rings and rotary joints are itemized separately, devices are more likely to fail and need additional assembly and maintenance. The use of a combined assembly- a slip ring and rotary union cohesively framed as a single unit- enhances economies of scale and minimizes the number of devices, distributors, and the probability of machine failure.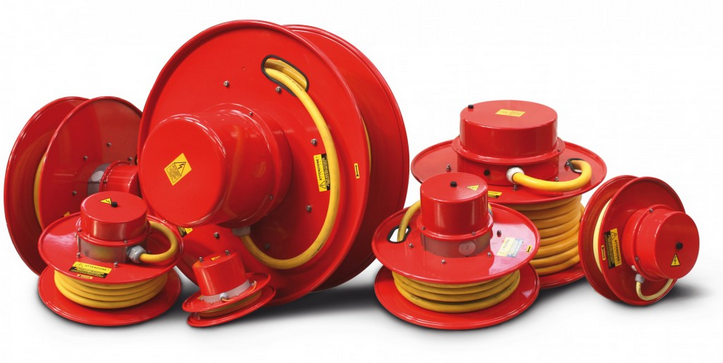 Research has shown that when slip rings and rotary unions are sourced from the same company, the user's design is cleaner, and the components are more resilient to environmental conditions, such as salt spray and extreme weather. With over 30 years' experience dealing with sealing solutions, MOFLON acknowledges the first-hand advantages of a combination system.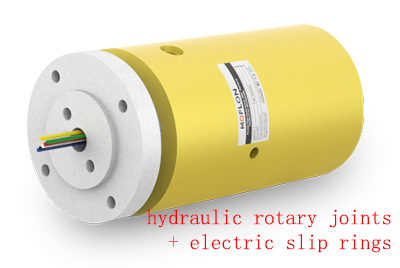 Buying slip rings and rotary joints separately have their disadvantages. First, the likelihood of human error surges from sourcing from two manufacturers. Second, the components are distributed independently instead of being packaged as one component, resulting in further logistical harmonization and scheduling. Lastly, users have to align and bolt the two devices together.
Equally, noticeable benefits are evident for having the rotary union and slip ring designed and assembled as a single combination component. First, the unit is easy to install on the equipment, with little assembly needed to put up the two sealing solutions. Second, the two devices are definite to be compatible since they were sourced from one company.
Thirdly, a combination unit decreases the overall expenditure. Lastly, buying and follow-up activities are done to a single firm instead of two- with one distributer, and the device expertise is comprehensive.
Chapter 3
Fracking & Drilling Trucks
MOFLON's skilled engineers comprehend the essential equipment required to explore, drill, and exploit oil and gas reserves. You can depend on MOFLON's experience in polymer science and sealing solutions to assist you in setting up robust and dependable equipment. As the market leader in sealing solutions, we have slip rings and rotary swivels for piston and piston plunger pumps, and positive displacement pumps.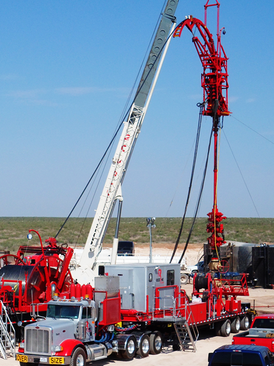 a)Suction & Discharge Jacket Seals
MOFLON's HGP portfolio suction and discharge jacket seals offer four times the optimum service duration compared to elastomer D-rings. Based on its integration of excellent geometry and resin 4300 polyurethane content, the HGP portfolio can withstand wear and tear effects caused by corrosive media proppant, high pressure, and vibration effects of high frequency pulsating pressurization.
b)Valves Sealing Solutions
Valves pick beatings from continuous cycling in super abrasive drilling media and corrosive fracking media. Valves designed with MOFLON's exclusive geometry and materials have demonstrated to prolong valve duration by more than 50%.
MOFLON slip rings consider all factors, like performance, proper configuration of the rotor and stator, electrical transmission, high temperatures, and pressures. MOFLON engineers have designed numerous oil and gas projects; thus, we comprehend well the diversity of the oil and gas sector.
We remain committed to maintaining the varied capacity to deliver all designs of the slip ring and rotary joints for fracking and drilling tracks.
Chapter 4
Drilling Equipment
Exploration and exploitation of Oil and gas are becoming more challenging. The shallow wells have already been exploited, and new ones are found more in-depth and in complicated surroundings. Drilling can now go to depths of over 10 km and can be carried out in various directions. Temperatures and pressures range from 2600C and 29,000 psi. Consequently, the cost to exploit such wells is quite high- making the performance even more essential.
For over 30 years now, MOFLON has partnered with some of the leading oil and gas firms and machine producers to solve the challenging issues facing downhole operations.
The need to take full advantage of new wells calls for high efficient drilling equipment and detailed information from the reserves. To solve this, MOFLON has designed a variety of surface and downhole devices and technology, which hit the target.
We didn't stop at the design process- MOFLON has also created test processes to certify that our sealing solutions will work well both at the surface and downhole operations.
a)Advancing Technology
From design to deployment, our skilled personnel specializes in offering both standard and customized slip rings, rotary joints, and rotary unions for the global oil and gas sector. Our sealing solutions comprise of hybrid products which integrate fibre, power, and fluid rotary swivels, packaging for extreme environmental conditions, explosion-resistant, and modifications to satisfy client needs.
From our capacity and enthusiasm to customize seals to our ISO 9001 Certification, to our unique international ability, we are designing and supplying custom-made and proven solutions.
Our HPHT simulator enables us to evaluate electrical and optical seals in full depth conditions. Besides, the simulator has a downhole engine to move spinning contents during evaluation. Our sealing solutions are also exposed to shock and vibration simulations as part of the evaluation process.
MOFLON is continuously enhancing its sealing solutions with regular research and development efforts. The primary agenda is to innovate products with high performance, long lifespan, and satisfy the challenging needs of the oil & gas industry.
With the help of ultra-modern test facility, we can regularly assess several slip ring recipes. The assessments are carefully scrutinized to detect even the slightest leakages, alterations in pressure, and temperature.
Such information assists us to be market champions of the oil and gas industry in slip ring and rotary swivel technology. MOFLON is your first and one-stop shop for design, production, and supply of sealing solutions of oil & gas applications.
Our electronic and optical seals can meet all your needs in demanding settings. MOFLON is relentlessly striving to increase the temperature and diversity of multiplexers, fluid converters, and signal switches. Our multiplexers and signal switches are designed to offer steady fibre optic conduction of video and Ethernet signals in the challenging oil & gas use, defense systems, and other systems functioning in extreme conditions worldwide.
Chapter 5
Onshore & Offshore Applications
Offshore oil and gas equipment are acknowledged for their harsh conditions that often require high-performance sealing solutions. Integrating the right seal can prolong seal lifespan and minimize maintenance costs- both scheduled and unscheduled. This eventually maximizes production costs.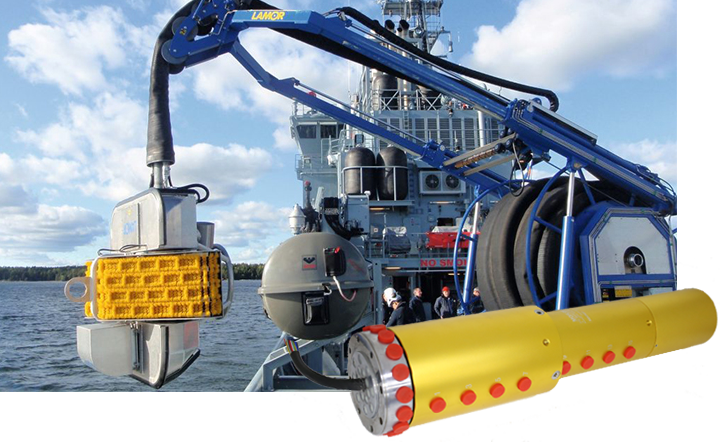 In the oil and gas sector, it is vital to strictly adhere to the market standards and the unique sealing contents as they emerge. By partnering with a manufacturer that has a comprehensive provision of compliant seals like MOFLON, oil and gas companies obtain higher processing performance while decreasing the number of intermediaries required to attain a new supply.
a)Rigorous Oil Reservoir Conditions Demand a Comprehensive Slip Ring Variety
There exist various factors triggering the need for a proliferation of slip rings in offshore uses. A single design can't cope with all the demanding and challenging sealing conditions of the oil and gas sector; where pressures are exceedingly high, odd temperatures and in specific, the integration of slip rings and bearings can be critical.
Fluids encountered include hydrochloric and formic acids, which are useful in acidizing and fracturing processes. Besides, aromatic hydrocarbons like benzene and toluene, carbon dioxide and oxidization inhibitors- applied to prevent corrosion of tubes and casings- are also used.
These fluids can make seals expand, lose essential sealing aspects, or even destroy them.
Apart from dealing with damaging chemicals, slip ring designing must also consider the effect of drilling mud, which is known to be abrasive. Many varieties are available based on diesel and mineral oils. It is evident that a single slip ring material will not serve all roles, hence a wide range is needed to ensure that various offshore oil & gas working conditions are attained through fluid resistance, durability, and friction resistance.
b)Onshore & Offshore Seal Applications
i)Moon Pool Drape Hoses
Trusted by the world's biggest oil and gas machine producers, engineers, and contractors, MOFLON's HPI rotary joints exploit uptime while at the same time decreasing operational costs by extending the lifespan of drape hoses on equipment with dynamic setting components. This is achieved by reducing the extra stress and torsional weights the tubes are exposed to while working in rough offshore conditions.
MOFLON's moon pool rotary joints have redundant sealing systems, assessment channels for detecting early warning indications of servicing required, an inner locking system for advanced safety, and low-torque spinning at optimum operating pressure. Besides, each swivel delivery comprises of an IADC standard manufacturing record book (MRB) coupled with an operation and repair guide.
MOFLON's HPI seal portfolio comprises many standard designs, which give our clients the power to control their complete fleet of offshore equipment with MOFLON's moon pool hose rotary joints. If none of our standard HPI models doesn't meet your requirements, we can design customized products for you.
ii)Subsea Flowline and Jumper Systems
MOFLON's subsea fluid rotary unions are trusted globally by the biggest oil and gas machine manufacturers, engineers, and contractors. Our subsea swivels bring relative motion between flowline devices and flowline pipelines to achieve the right angular location during installation, hence minimizing installation time and declining bending periods to inhibit tube damages as offshore machines are lowered to deeper levels.
Up to date, we have designed, produced, tested, and supplied almost 10000 subsea rotary joints-reliably installed and functioning in various locations globally.
Committed to the dynamic problems of both onshore and offshore applications, MOFLON Technologies has made significant strides comprising capacity production and custom pressure and weight test devices for assessing seals of up to 55" in diameter, bending weights of up to 3.2 million ft-lbs, and tension weights of up to 3.5 million lbf.
iii)Umbilical Hose Reel Systems
MOFLON produces slip rings and rotary swivels for umbilical hose reel uses designed to bring functional flexibility for both offshore and onshore activities. Our specialized rotary joints match well with umbilical hose reels, enabling reliable winding of the device.
Recommended for pressures of more than 20,000 psi, MOFLON swivels offer hydraulic, pneumatic, and other services for pipe, cable, and umbilical reel uses. We provide both standard and customized seals with a wide variety of designs for single and compound flow channels.
iv)Top Drive Systems
We deliver reliable slip rings, and rotary unions for hydraulic abrasive provision necessary in the modern, challenging top drive drilling uses.
MOFLON's rotary joints for top drives eliminate the tedious labour formerly needed on earlier rig surfaces- minimizing risk and enhancing safety. We provide numerous products for top drive drilling devices, comprising compound flow passages rotary joints for separate tube control hydraulic systems applied in selecting and placing drill strings.
We also partner with giant machine makers to design cement rotary joints that can withstand operating pressures of up to 10,000 psi, enabling casing strings to move and respond while cementing.
Chapter 6
Conclusion
MOFLON Technologies is the leading player in the design and manufacture of oil and gas slip rings worldwide. The material and seals discussed in this guidebook are applicable in downhole drilling engines, oil tensioner components, offshore valves, and refinery systems.
MOFLON slip rings provide established performance in various equipment employed in exploration, refining, and completion processes. As a leading manufacturer and designer of high-performance slip ring for the oil and gas sector, MOFLON is based on years of experience in solving the problems of this critical market.
Thanks for being with us from the beginning to the end. Remember to drop your comments in the comments section below.