All of MOFLON Members in Sales Travelling to Hainan for 4 Days!
In March 2015, MOFLON Company made a great achievement. MOFLON monthly sales went beyond 6 million, so MOFLON Company rewarded all staff in sales a Hainan incentive tour. All MOFLON staff in sales went on this incentive tour for round trip. All sales staff had a great trip in Hainan. Wish that all members in sales could join hands for greater prosperity!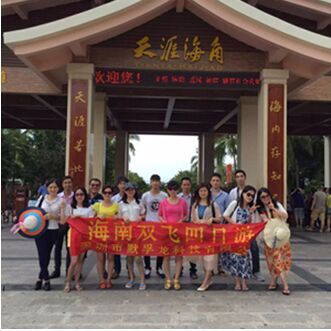 Others:
Pri:
MOFLON Products Attended the Hannover Messe Trade Fair in Germany!
Next
Italian Client Visiting MOFLON Slip Ring Assembly Workshop!
Others:
MOFLON slip ring makes the traditional harvesters to be automated
how to repaire slip rings
Siemens Servo and Bus System Using MOFLON Slip Rings
German Multi-functional Mobile Car Company Adopted MOFLON Slip Ring
MOFLON Slip Ring Applied to the Full-automatic Paper Winding Machine
MOFLON Multi-passages Pneumatic Hybrid Slip Ring for Turntable
MOFLON High Temperature Slip Ring for Electromagnetic Baking Machine
MOFLON High Temperature Thermocouple Slip Ring Used in Rotary Heater
MOFLON High Current Slip Ring for Plastic Mixer Machine
MOFLON Successfully Designed a Super Mini Slip Ring for MAV