Cheerful Team with Happy Life!
In order to get stress relief, MOFLON Company organized a great activity. The human resources especially organized all technical engineers to Bijia mountain of Ising-yune for a relaxing drift! After this activity, all technical engineers are working more passionate. Cheerful team with happy life!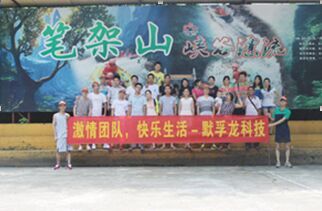 Others:
Pri:
Long-term Customers from India Visiting MOFLON Company!
Next
MOFLON Company Attending the CWP in Beijing!
Others:
how to repaire slip rings
Siemens Servo and Bus System Using MOFLON Slip Rings
German Multi-functional Mobile Car Company Adopted MOFLON Slip Ring
MOFLON Slip Ring Applied to the Full-automatic Paper Winding Machine
MOFLON Multi-passages Pneumatic Hybrid Slip Ring for Turntable
MOFLON High Temperature Slip Ring for Electromagnetic Baking Machine
MOFLON High Temperature Thermocouple Slip Ring Used in Rotary Heater
MOFLON High Current Slip Ring for Plastic Mixer Machine
MOFLON Successfully Designed a Super Mini Slip Ring for MAV
MOFLON Slip Ring Used in Vertical Circulation Charging Stations of BYD