Manager of MOFLON Accepting an Interview from Xinhua Net!
China Wind Power, also called CWP, as one of the three global wind energy exhibitions, was held in Beijing 2015. At this exhibition, MOFLON TECHNOLOG CO., LIMITED attended with MOFLON's new products. During the exhibition and on site, the Xinhua net exclusively interviewed MOFLON's general manager.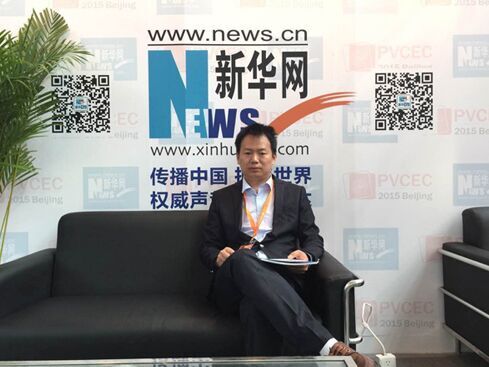 Others:
Pri:
MOFLON Company Attending the CWP in Beijing!
Next
Slip Ring or Rotary Union Playing Important Role in Life
Others:
MOFLON slip ring makes the traditional harvesters to be automated
how to repaire slip rings
Siemens Servo and Bus System Using MOFLON Slip Rings
German Multi-functional Mobile Car Company Adopted MOFLON Slip Ring
MOFLON Slip Ring Applied to the Full-automatic Paper Winding Machine
MOFLON Multi-passages Pneumatic Hybrid Slip Ring for Turntable
MOFLON High Temperature Slip Ring for Electromagnetic Baking Machine
MOFLON High Temperature Thermocouple Slip Ring Used in Rotary Heater
MOFLON High Current Slip Ring for Plastic Mixer Machine
MOFLON Successfully Designed a Super Mini Slip Ring for MAV