Long-term Customers from United States Visiting MOFLON Company!
On December 9th, 2014, the long-term cooperative customers from United States came to visit MOFLON Company. Through investigating MOFLON Company from all sides, our American guest was impressed with the MOFLON products. At the same time, our guest had a more deep and comprehensive understanding. Moreover, a mutual beneficial cooperation would enter a new step in 2015.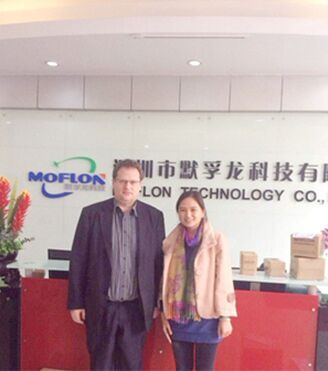 Others:
Pri:
Clients from United Kingdom Visiting MOFLON Company!
Next
Long-term Customers from India Visiting MOFLON Company!
Others:
how to repaire slip rings
Siemens Servo and Bus System Using MOFLON Slip Rings
German Multi-functional Mobile Car Company Adopted MOFLON Slip Ring
MOFLON Slip Ring Applied to the Full-automatic Paper Winding Machine
MOFLON Multi-passages Pneumatic Hybrid Slip Ring for Turntable
MOFLON High Temperature Slip Ring for Electromagnetic Baking Machine
MOFLON High Temperature Thermocouple Slip Ring Used in Rotary Heater
MOFLON High Current Slip Ring for Plastic Mixer Machine
MOFLON Successfully Designed a Super Mini Slip Ring for MAV
MOFLON Slip Ring Used in Vertical Circulation Charging Stations of BYD