Moflon's 6 Channel Fiber Slip Ring Applied to German Auto Equipments
Date: 2017-03-20 11:59:51
MOFLON established long-term relationship with domestic and abroad high end equipment companies,our signal/electric slip ring well solved the data transmission between the rotary joint and system component.Recently,Moflon's MFO600 was used to develop a new equipment for a foreign automatic manufacturer,it has provided the best solution for multi-channel high speed communication of the rotary equipment.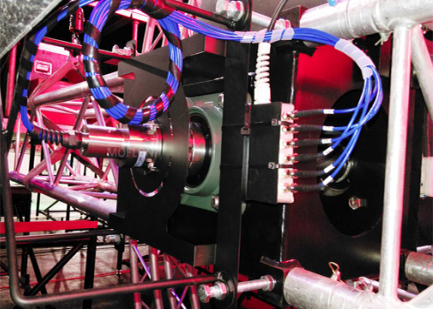 MOFLON's fiber slip ring with 6 channels multiple mode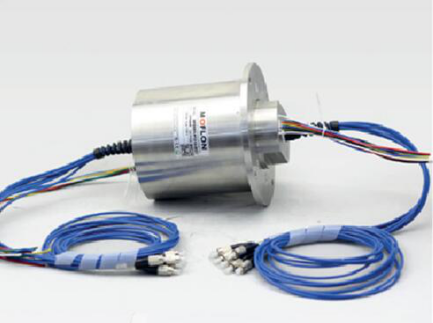 MOFLON's combined slip ring with 6 channels optic fiber and electric Moflon's optic combined slip ring with 6 channels Incomparable advantages of fiber optic slip ring: More durable in severe environment condition No-contact,non-friction,longer life time,max to 10 millions revs.(100 millions revs.for single mode) Multi channel combined multiple signal-video,network data An-electromagnetic interference,support remote transmission for networking application .
Smallest single mode fiber optic rotary joint,4/5/10 or more channels are available Our fiber optic slip rings are widely applied in R&D of automatic equipment.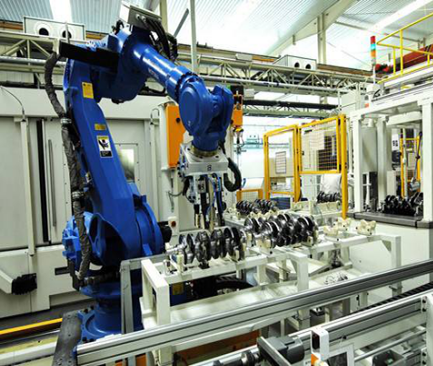 This photo shows the high-end autonomous robot adopts the fiber optic slip ring to accomplish high-speed &instant communication.
Reference Parts# of Slip Rings as below:
MT0317 series 2 wire slip ring | 4 wire slip ring
Pancake Slip Rings Video
How to design and choose the type of the slip rings
MW5045 series High Current Slip Rings
MZ056 series Rotor Flange Slip Rings
MT3099 series Through Bore Slip Ring
Others:
Pri:
Pneumatic/Hydraulic Electric Slip Rings-New Engine of Sales
Next
Moflon Slip Rings Successful Applied in Suction Dredge
Others:
A Discussion on Separate Slip Rings
A Comparison of Rotating Electrical Connectors and Electrical Slip Ring
Importance of Slip Rings in Investment Intensive Production Plants
How Wireless Slip Rings Work Without Any Physical Connection?
A Discussion on Contact System and Slip Ring Transmitter
Importance of Through Bore Slip Ring Over Other Forms of Slip Ring