MD Series
MD-Aviation Plug Slip Rings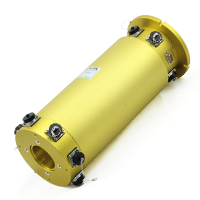 • MD series slip rings are with aviation plug on both rotor and stator side.
• Easy for installation and replacement.
• IP51,IP65,IP68 Optional.
• It saves the time and trouble of wire bonding ,also improves stability and reliability .
QUESTIONS?
Our experts are here for you!
Request 3D Model(*.STEP) Files
X
In our 3D database, over 20000 3D-models are available, due to protection of commercial confidentiality,Pls write your company and email as below,
3D model files will be sent to your emails automatically in 5 minutes.