';
GJ Series
GJ seires Through Bore Rotary Union<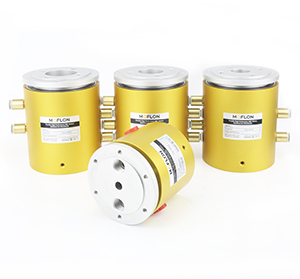 • hollow,bore size 20mm,30mm,rotating with360 degrees, meanwhile transmitting pneumatic and hydraulics
• Supporting 2/3/4/5/6/8/10/12/16 passages pneumatic/hydraulic
• Standard port size have M5,G1/8,G1/4,G3/8,G1/2,G3/4,G1" and so on.
• It can transfer media as compressed aird, vacuum, hydrogen, nitrogen, steam, cooling water, hot water, oil and so on.
• High-speed and high-pressure rotating jointcan be customized on request.
Havn't found standard size to fit my application?

1) View "Solution center", you can find much more specialized solutions.

2) Customize your dimension and Contact us : technical@moflon.com


QUESTIONS?
Our experts are here for you!