';
GHS Series
Super Long-life or High-speed, Speed 1 ~ 12000RPM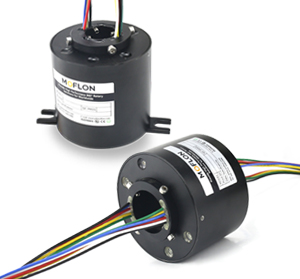 • GHS series is a high-speed slip ring specially developed for high-speed rotating equipment. The speed can up to 12000RPM.
• The air cooling can ensure the heat generated by the slip ring during high-speed operation does not affect the stability and the working life of the signal.
• Support 1~128 power lines or signal lines.
• Precious metal contacts, precision bearings, no lubrication required.
• Ultra low torque, low loss, high stability, long life.
Havn't found high-speed slip ring size to fit my application?

1) View "Customization Solutios", you can find much more specialized through hole slip ring solutions.

2) Customize your dimension and Contact us : technical@moflon.com


QUESTIONS?
Our experts are here for you!