';
MSP Series
MSP series Separated Slip Rings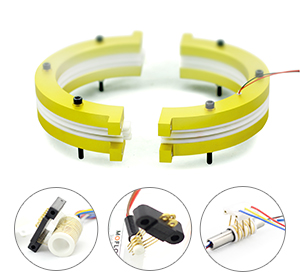 • In some applications, the separation of the rotor and brush combination can solve the installation problem of the limited size, 2-36 wires are available. Options for 9.5 mm to 100 mm hole or solid. Especially applied to precision instruments, can be customized.
• The rotor and stator can be installed separately.
• Save installation space and weight.
• V-groove gold-plated desigh,anti-oxidation,wearproof.
QUESTIONS?
Our experts are here for you!