MSP260 Series
MSP series Separated Slip Rings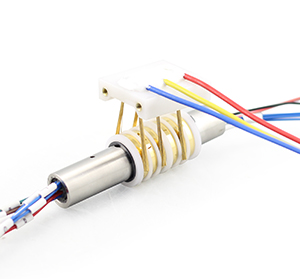 MSP260 is separated slip ring commutator, separate rotor and contact brush combination to support 10A/signal.
All Rings are 90-degree V-slot design, torque small, low electrical noise.
(Noted:slip ring commutators can be customized for the bore size and rings number according to customer's requirements)

MSP2609 is MSP260 high-end version,which used for military, aerospace, etc., see product quality level table
Product Quality Level Table
Part#
Max spped
Working life
Torque
Electrical noise①@10Rpm
MSP260
150RPM
10 million Revs
0.1 N.m
10mΩ
MSP2609
400RPM
50 million Revs
0.05 N.m
4mΩ
Specifications of Slip Ring Commutators
Electrical data
Mechanical data
Parameter
Value
Parameter
Value
Power
Signal
Working Temp.
-30℃~80℃
Rated Voltage
0~440VAC/VDC
0~440VAC/VDC
Operating Humidity
0~85% RH
Insulation Res
≥1000MΩ/500VDC
≥1000MΩ/500VDC
Contact Material
Gold-Gold
Lead Wires
AWG16#Teflon
AWG16#Teflon
Protection grade
IP41
Lead Length
Standard 300mm
Dielectric Strength
500VAC@50Hz,60s
Res Noise
<0.01Ω
MSP260 Part# Explanation
Part#
Signal or 10A
Products Level
MSP260
6
Common quality
MSP2609
6
High-end quality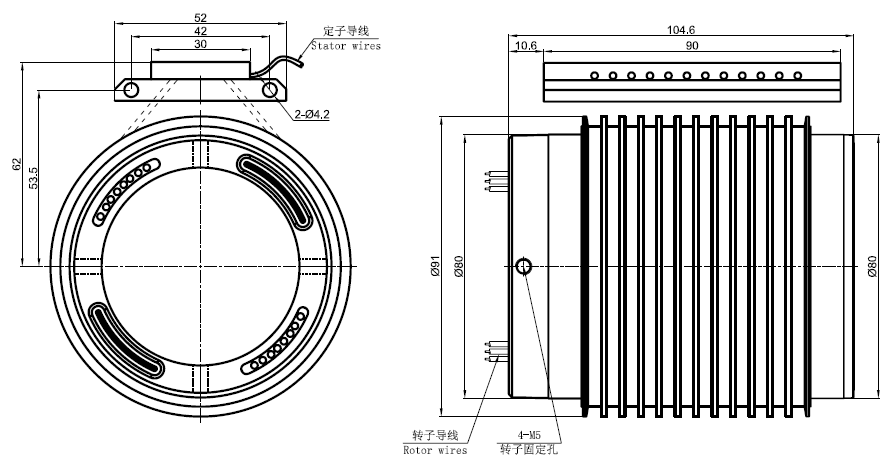 What is slip ring commutators?

A commutator is a specialized slip ring typically used on Direct Current motors and electrical generators to transfer electrical power between the stationary housing and the rotating armature with the added purpose of reversing the electrical current direction.

What is the difference between slip ring and commutator?

Contrary to the other definition given here, a slip ring is a continuous ring which is deigned to make continuous contact between the fixed brush contacts and the ring contacts on the shaft of a rotation object, to provide continuous power to items on the rotating shaft.
A commutator in contrast has a ring with at least two breaks in it. Each opposing pair of resulting contacts is wired to opposite poles of the motor. In this instance the effect is to get a pole reversal synchronous with the revolution of the motor - the alternating field is what they call commutated - and thus it causes the poles of the windings to alternate polarity and turn the motor.
SO in short, slip rings are for continuous conduction and commutators are for synchronous reversals of the wiring.
It should also be noted that slip rings can be used for signals other than power - such as sensor signals for sensors that are on a rotating object such as a reel or a motor armature that need to be recorded on a fixed platform. You would NOT use a commutator for that.

QUESTIONS?
Our experts are here for you!
Request 3D Model(*.STEP) Files
X
In our 3D database, over 20000 3D-models are available, due to protection of commercial confidentiality,Pls write your company and email as below,
3D model files will be sent to your emails automatically in 5 minutes.