';
MFS038 Series
OD 38mm, 2~56 rings,IP65/IP68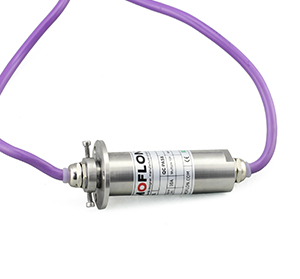 • Designed for water-proof or underwater working.
• Industrial quality level, stator flange,option for IP65,IP68.
• Gold-gold contact,with high quality seals.
• Specialized water-proof cable exit with stainless gland.
• Can be customized according to the requirements.
Standard series PART# Explanation

Product Quality Level Table
Products Level Code
Max speed
Working Life
Contact Material
VC
100RPM
10Million Revs.
Precious Metal
VD
200RPM
30Million Revs.
Precious Metal
Specification
Mechanical data
Electrical data
Parameter
Value
Parameter
Value
Working Life
See Prod Quality Level
Power
Signal
Rotating Speed
See Prod Quality Level
Rated Voltage
0~440VAC/VDC
0~440VAC/VDC
Working Temp.
-30℃~80℃
Insulation Res
≥1000MΩ/500VDC
≥1000MΩ/500VDC
Operating Humidity
0~85% RH
Lead Wires
Water-proof cable
Water-proof cable
Contact Material
See Prod Quality Level
Lead Length
Standard 300mm
Housing Material
Aluminium Alloy
Dielectric Strength
500VAC@50Hz,60s
Torque
0.5N.m;+0.03/6ring
Res Noise
<0.01Ω
Protection grade
IP68
More product references in the same series:
Request 3D Model(*.STEP) Files
X
In our 3D database, over 20000 3D -Models are available, due to protection of commercial confidentiality,
Please write your company name and email.
3D Model files will be sent to your emails automatically in 5 minutes.
QUESTIONS?
Our experts are here for you!