MUSB2501 Series
MUSB series USB Slip Rings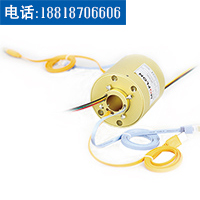 MUSB2501 USB series slip ring with bore size 50mm, outer diameter 120mm, support 1 channel USB1.0/USB2.0, it can tansmit signal stably,without code loss, has low insertion loss.
Using military depositing technique, precious metal and super hard goldplated processing, it has minimum BER error rate and high signal-to-noise ratio(SNR)
Standard series PART# Explanation

Specification
USB specifications
Mechanical data
Parameter
Value
Parameter
Value
USB
USB1.0,USB2.0
Working Life
20Million Revs.
Connector
USB TYPE-A female connector
Rotating Speed
600RPM
BER Error rate
10E-11
Working Temp.
-30℃~80℃
Electrical data
Operating Humidity
0~85% RH
Parameter
Value
Contact Material
Gold-Gold
Power
Signal
Housing Material
Aluminium Alloy
Rated Voltage
0~440VAC/VDC
0~440VAC/VDC
Torque
0.1N.m;+0.03/6ring
Insulation Res
≥1000MΩ/500VDC
≥1000MΩ/500VDC
Protection grade
IP51
Lead Wires
AWG16#Teflon
AWG22#Teflon
Lead Length
Standard 300mm
Dielectric Strength
500VAC@50Hz,60s
Res Noise
<0.01Ω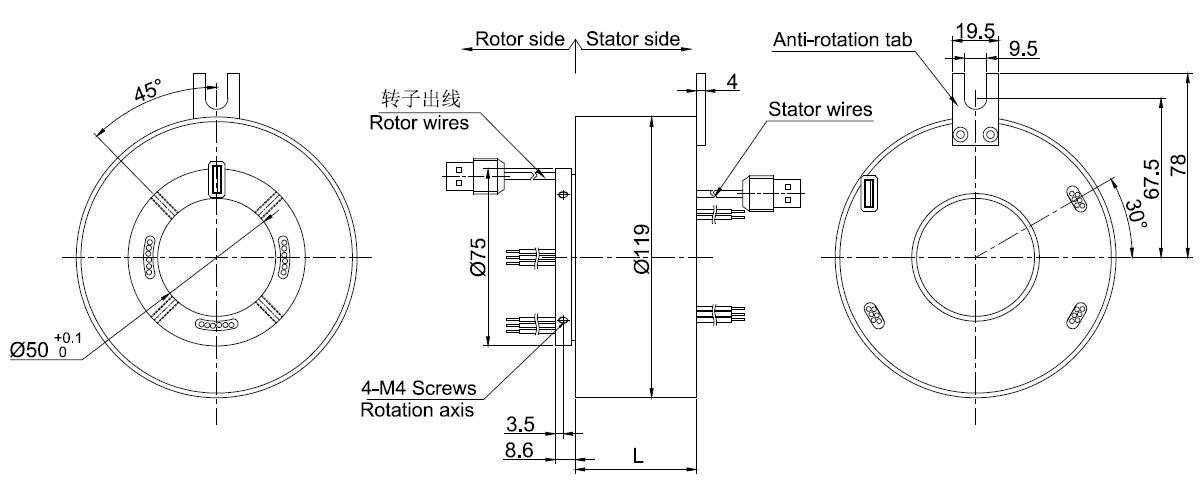 MUSB2501 - 1 channel USB series part#list
Part#
USB channel
10A
20A
Signal/5A
Length(mm)
MUSB2501-S02
1
0
0
2
51.2
MUSB2501-P0210
1
2
0
0
51.2
MUSB2501-P0420
1
0
4
0
74
MUSB2501-S08
1
0
0
8
74
MUSB2501-P0210-S06
1
2
0
6
74
MUSB2501-P0610-S02
1
6
0
2
74
MUSB2501-S14
1
0
0
14
96.8
MUSB2501-P1410
1
14
0
0
96.8
MUSB2501-P0410-S10
1
4
0
10
96.8
MUSB2501-P0810-S06
1
8
0
6
96.8
MUSB2501-S20
1
0
0
20
119.6
MUSB2501-S26
1
0
0
26
142.4
MUSB2501-S32
1
0
0
32
165.2

1)Please contact sales if you need drawing.
2)10A,20A,5A can be combined according to your requirements,please contact sales.


QUESTIONS?
Our experts are here for you!
Request 3D Model(*.STEP) Files
X
In our 3D database, over 20000 3D-models are available, due to protection of commercial confidentiality,Pls write your company and email as below,
3D model files will be sent to your emails automatically in 5 minutes.