MB120 Series
Bore size 12.7mm, 1~4 channel industry field-bus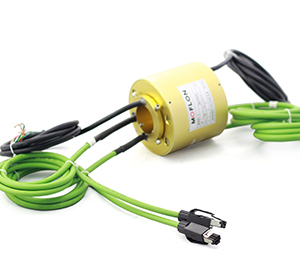 MB120 series slip rings, with bore size 12.7mm (1/2'', suitable for <=12.7mm), are our standard series precise industry field-bus slip rings.
MB120 slip rings can transmit Profibus,CanBUS,CANOPEN, DeviceNET, CC-LINK, ProfiNET,RS422、RS485、PLC, etc.
(Note: if required through bore <12.7mm,this can besolved by adding a sleeve inside the bore..)
Standard series PART# Explanation

Product Quality Level Table
Products Level Code
Max spped
Working Life
Contact Material
VC
200RPM
15Million Revs.
Precious Metal
VD
600RPM
80Million Revs.
Precious Metal
VH
1000RPM
150 Million Revs
Gold-plated
Specification
Mechanical data
Electrical data
Parameter
Value
Parameter
Value
Working Life
See Prod Quality Level
Power
Signal
Rotating Speed
See Prod Quality Level
Rated Voltage
0~440VAC/VDC
0~440VAC/VDC
Working Temp.
-30℃~80℃
Insulation Res
≥1000MΩ/500VDC
≥1000MΩ/500VDC
Operating Humidity
0~85% RH
Lead Wires
AWG16#Teflon
AWG22#Teflon or bus cable
Contact Material
See Prod Quality Level
Lead Length
Standard 300mm
Housing Material
Aluminium Alloy
Dielectric Strength
500VAC@50Hz,60s
Torque
0.1N.m;+0.03/6ring
Res Noise
<0.01Ω
Protection grade
IP51
MB120 Series Industry Field-Bus Slip Rings Part List Table
Part#
10A
Signal/5A
Num
Type
Length(mm)
MB120-01P
0
0
1
Profibus
54.8
MB120-01E
0
0
1
EtherCAT
54.8
MB120-01C
0
0
1
CANBUS
54.8
MB120-01N
0
0
1
CANOPEN
54.8
MB120-01D
0
0
1
DeviceNET
54.8
MB120-01K
0
0
1
CC-LINK
54.8
MB120-01F
0
0
1
ProfiNET
54.8
MB120-P0610-S06-01P
6
6
1
Profibus
71.5
MB120-P0610-S06-01E
6
6
1
EtherCAT
71.5
MB120-P0610-S06-01C
6
6
1
CANBUS
71.5
MB120-P0610-S06-01N
6
6
1
CANOPEN
71.5
MB120-P0610-S06-01D
6
6
1
DeviceNET
71.5
MB120-P0610-S06-01K
6
6
1
CC-LINK
71.5
MB120-P0610-S06-01F
6
6
1
ProfiNET
71.5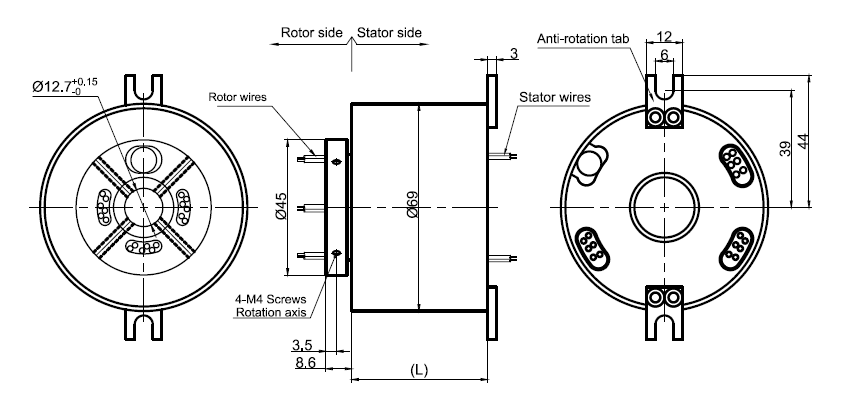 If you have special requirements, please contact customer service.


QUESTIONS?
Our experts are here for you!
Request 3D Model(*.STEP) Files
X
In our 3D database, over 20000 3D-models are available, due to protection of commercial confidentiality,Pls write your company and email as below,
3D model files will be sent to your emails automatically in 5 minutes.